Obstetrics and gynecology often abbreviated to OB/GYN, are the two surgical–medical specialties dealing with the female reproductive organs in their pregnant and non-pregnant state, respectively, and as such are often combined to form a single medical specialty and postgraduate training program. This combined training prepares the practicing OB/GYN to be adept at the surgical management of the entire scope of clinical pathology involving female reproductive organs, and to provide care for both pregnant and non-pregnant patients. An obstetrician is a physician who has successfully completed specialized education and training in the management of pregnancy and labor.
A gynecologist is a physician who has a successfully completed specialized education and training in the health of the female reproductive system, including the diagnosis and treatment of disorders and diseases.
A WHNP is a registered nurse who has advanced education and clinical experience in women's health care. As a specialist, the WHNP delivers comprehensive health care to women throughout the lifespan, with an emphasis on reproductive and gynecologic health needs. The WHNP is well-qualified to provide well-woman care, prenatal and postpartum care.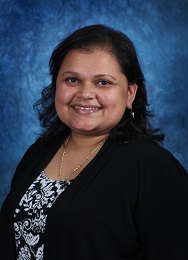 Tanvira Alam, D.O.
Phelps County Regional Medical Center is pleased to announce the addition of Tanvira Alam, D.O. to the PCRMC Medical Group. Dr. Alam specializes in Obstetrics and Gynecology. She completed her residency at Lutheran Medical Center in Brooklyn, New York and her degree from New York College of Osteopathic Medicine of New York. Dr. Alam has special interests in general obstetrics, laparoscopic hysterectomy, vaginal hysterectomy and vaginal prolapse surgery.
Learn more about Dr. Tanvira Alam
Heather Wildebrandt, Women's Health Nurse Practitioner
Heather Wildebrandt, Women's Health Nurse Practitioner(WHNP), has joined the PCRMC Medical Group and is now practicing with the Women's Health OB/GYNs James Davison, M.D., Timothy Isakson, M.D. and Christopher Baldwin, M.D. at PCRMC's Medical Office Building.
Wildebrandt earned her Bachelor of Science in Biology from Drury University, her Bachelor's of Science in Nursing from Baker University-Kansas and her Master's of Science in Nursing from the University of Missouri-St. Louis. She brings four years of clinical experience to the PCRMC team.
Learn more about Heather Wildebrandt, WHNP
James Davison, D.O.
Dr. Davison graduated from the Kirksville College of Osteopathic Medicine and completed his post-graduate training in Akron, Ohio. He grew up in Columbia, Missouri. Dr. Davison does gynecological procedures, obstetrics and specializes in pelvic floor surgery. Pelvic floor surgery addresses issues such as pelvic support and urinary incontinence.
Learn more about Dr. James Davison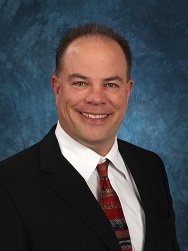 Timothy Isakson, M.D.
Dr. Timothy Isakson attended University of Missouri Columbia School of Medicine for Medical School and did his residency in Obstetrics and Gynecology there at University Hospital and Clinics. He has practiced Obstetrics and Gynecology in Rolla for over 8 years. He specializes in general OB/GYN, infertility, endometriosis, PCO's, pelvic pain, preconception counseling, contraceptive counseling and hormone replacement therapy. Dr. Isakson does minimally invasive surgery, hysterectomy and brought laparoscopic supracervical hysterectomy to PCRMC (patients have their hysterectomy with small incisions and usually go home the same day); in office procedures including colposcopy and leep procedures. Dr. Isakson does minimally invasive surgery, in office colposcopy and leep procedures.
Learn more about Dr. Timothy Isakson